Your Committee are your first port of call for any questions or information about goings on. If you have a suggestion for an event or have an idea that could be run by the club, give them bell!
CLUB CAPTAIN
Dave Camus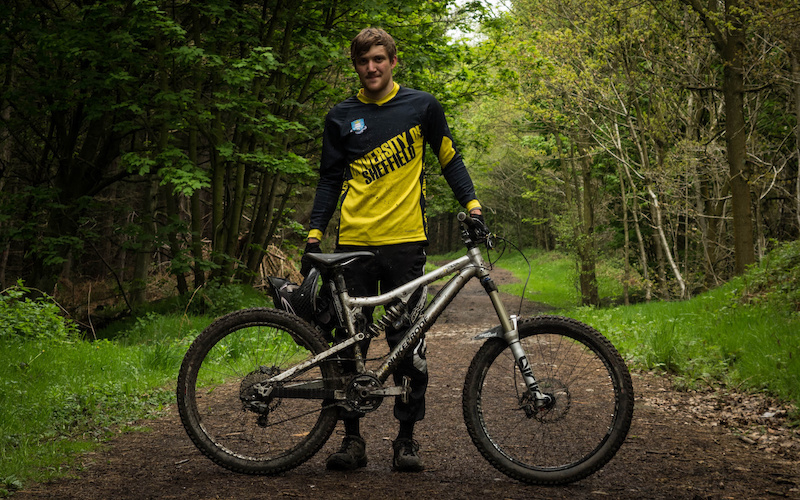 Rides: Nukeproof Mega / Dartmoor 26player
Preferred Beverage: A bit of real Ale goes down a treat.
Favourite Trail: Wharncliffe is just the best place, always something new and difficult to ride.
Biggest Crash: Had a large one at Fort William a few years ago on the big hip under the Gondola, highest speed crash ever…
Best UOSCC moment: Winning Downhill Varsity last year, only Ross saw the amount of stoke I had at the bottom of that run.
ROAD CAPTAIN
Michael Caley
Rides: Orbea Orca SFR
Preferred Beverage: Irn Bru (with quad vod if at corp)
Favourite Ride: Around the reservoirs near Strines, North West of Sheffield.
Biggest Crash: Never had a major crash – touch wood – but was nevertheless awarded 'Crash/Weapon of the Year' for 2012/13 for getting stranded for hours in the Peak mid-winter after a ridiculous mechanical!
Best UOSCC moment: Placing 3rd in the 2013 Varsity TT amongst the uni's sponsored riders.
XC CAPTAIN
Ross Phelps
Rides: Cannondale Prophet / Iron Horse Sunday / Dartmoor TwoSix Player / Specialized Tarmac / Genesis Vapour CX
Preferred Beverage: Basement Special: Pint of Jagerbomb
Favourite Trail: Ranmoor/Wyming Brook, Super techy cross country at its best.
Biggest Crash: In Wharncliffe, on Snatch Grab, fractured my kidney (yes that is a thing!). Spent a week in hospital, and 8 weeks off uni. Glad I didn't follow the advice: 'be 'reet, just walk it off'.
Best UOSCC moment: As president last year the best moment has to be winning Club of the Year! Just shows all the hard work put into the club pays off.
DOWNHILL CAPTAIN
Lloyd Woolacott
Rides: Iron Horse Sunday / Orange Five / Dartmoor two6player
Preferred Beverage: Real ale
Favourite Trail: Snowdon
Biggest Crash: Small slide on  a corner at Parkwood. Ended up in hospital being told id broken both wrists.
Best UOSCC moment: Downhill  BUCS this year was an amazing weekend of sun, beer, bikes and heckling. Never ridden a track with so much noise!
WOMEN'S CAPTAIN
Abi Legge
Rides: Dialled Holeshot
Preferred Beverage: Hot chocolate! Only the "real" stuff, made with milk and either Chocolat Poulain or Green&Blacks Organic….
Favourite Trail: Kinda hoping that I'll have broadened my horizons a bit by the end of the year but, so far the trail I have enjoyed the most has to be when I went to Llandegla. Closer to home though, I reckon some of the flowy singletrack xc round Grenoside.
Biggest Crash: Got to be when I thought it would be a good idea to try Hamsterley 4x track after only learning how to ride a bike 5 weeks previously, (really don't advise this) never been in so much pain or so bruised. Still raced the day after though!
Best UOSCC moment: When we won Club of the year! Also amused me when I got asked "are you the token female…?"
TREASURER
Rob Ellis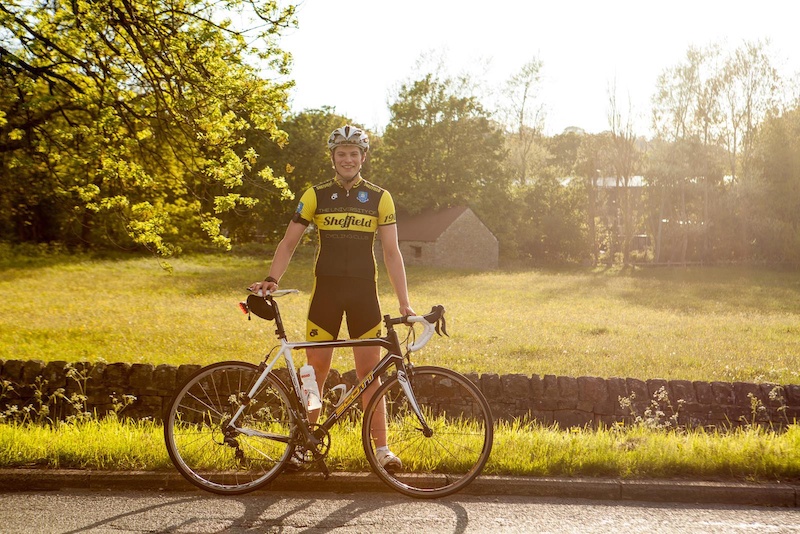 Rides: Scott Addict R4 Upgrade

Preferred Beverage: Cheap and cheerful Carlesberg 

Favourite Ride: Buxton Loop via Caslteton

Biggest Crash: Making the schoolboy error of stopping my Garmin crossing the line at a TT and stacking it AOT into a bush

Best UOSCC moment: Winning Club of the Year, Varsity and watching Joe Drane vomit at the top of Winnats Pass. Oh, and winning Club of the Year.
SECRETARY
Joe Drane
Rides: Felt F4
Preferred Beverage: A pint of bitter
Favourite Ride: Riber Road climb out of Matlock
Biggest Crash: Came off on some gravel on a corner in 2/3 race, wouldn't call it "big" at all, little bit of road rash on my shoulder, nothing special.
Best UOSCC moment: Seeing Rob Ellis on his bike, had to wait half the year, but it was well worth the wait.
SOCIAL AND TRIP SECRETARIES
Sam Reeve
Rides: DMR Trailstar / Iron Horse Sunday / Koxx Levelboss / Holdsworth retro Rodie
Preferred Beverage: Decent larger / anything if you down it fast enough
Favourite Ride: Wharny
Biggest Crash: Breaking collar bone on the last run at Caersws on a 100mm Claude Butler XC bike
Jonny Chorley
Rides: Trek Fuel EX8 / Kona Stinky (Operator) / NS Suburban
Preferred Beverage: Morgan's spiced with coke/lemonade
Favourite Ride: Wharncliffe/Greno, always has something to offer whenever you feel like riding
Biggest Crash: High speed crash out in Les Gets, tried a cheeky overtake and rode straight into a ditch.Few achy ribs and lots of expensive bike damage!
Best USOCC moment: BUCS in general is always an amazing weekend, and of course winning club of the year
FUNDRAISING CO-ORDINATOR
Iain Thompson
Rides:  Cotic Bfe (Aka Indigo) / Orange P7 (Aka Roxanne)
Preferred Beverage: Rum and ginger beer, a milkshake or just some good old cold water
Favourite Ride: Rangers path down Snowdon, Mam Tor when riding in the Peak
Biggest Crash: I've has my fair share of offs, resulting in but flesh wounds but nothing major… so far
Best USOCC moment: Weekend trip to Wales, loads of good riding and pretty decent company too come to think of it!