Just as the dust settled from the Downhill on Saturday, the XC was upon us! With Uni going into this 1-0 up, spirits were high, and competition fierce. The track was kindly taped by Robin and Duncan earlier in the day, a combination of flat out fireroad, technical flats and climbs, and some flowing descents.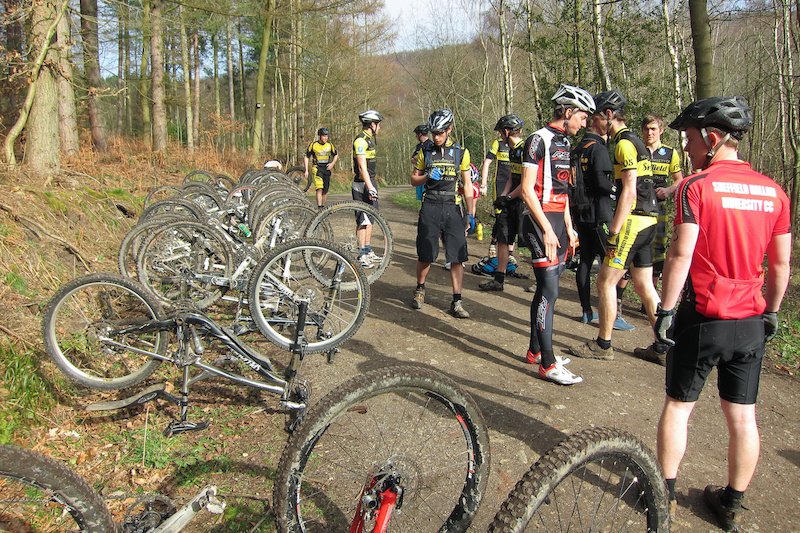 To start off the event, a mass start 'Le-Mans' style start was decided on- a short run to your upside-down bike, grab it and you're on.  Arthur Kershaw from Hallam managed to get to his bike first, and take an early lead, until he missed the first turning off the main track into the woods and instantly lost it.
The first lap was tight and flat out for most people, with Tom Stewart (Uni) taking an early lead, a place where he could gain time for the rest of the race, with Ross Phelps (Uni) taking up 2nd. Lee Hawden (Hallam) was looking good after completing a 4 hour enduro a few weeks ago, this was going to be a walk in the park for him- he was sitting in the front pack most of the race.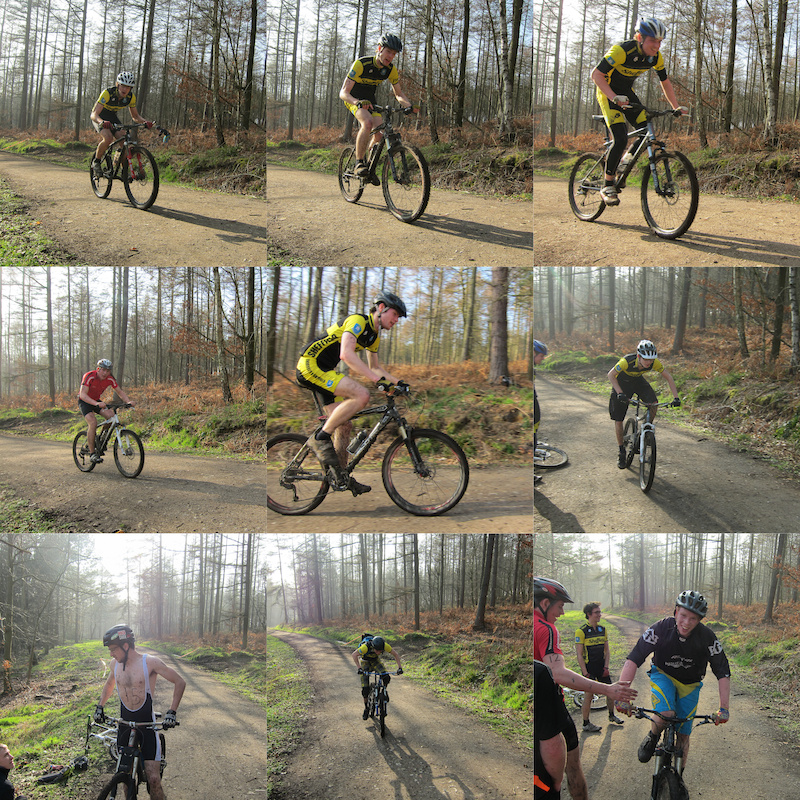 Mike Beasant, who runs for GB orienteering, put in a solid time, but it wasn't quite enough to get into the top 4 riders. Duncan Philpott, who seems to spend more time behind a camera than on a bike, flew round the course to go into 3rd Uni seed, putting in solid laps.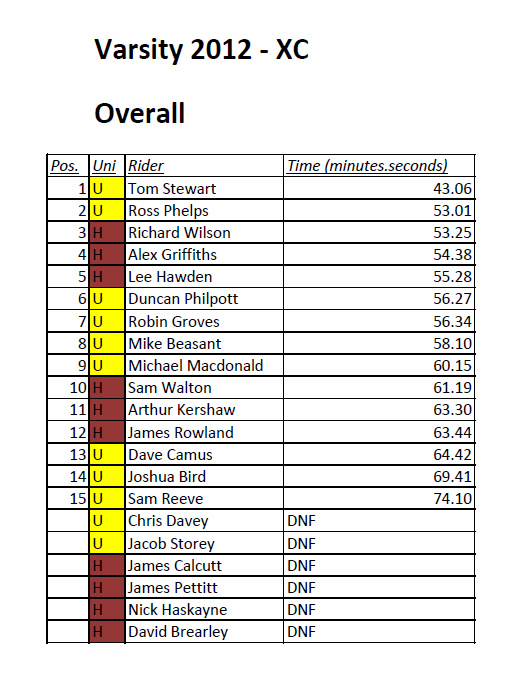 With everyone over the line (for the expection of a few DNF's) the results were totted up- Uni took the win again, taking them 2-0 in the 5 event cycling varsity!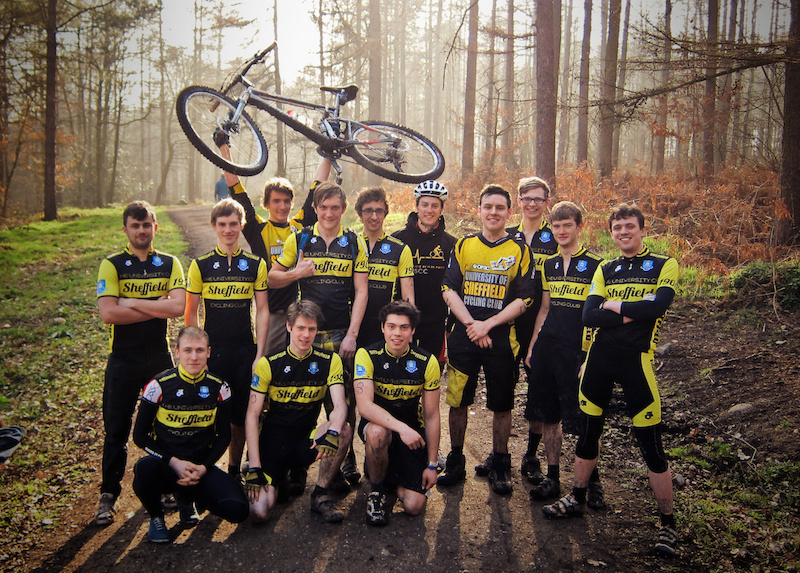 So what does 2-0 mean? Essentially, we've still only secured 0.5 points- BUT we only need to win one more event out of the remaining 3 to take home cycling varsity and 1.5 points for Uni. The big question is, can Uni take the full 5 events and go for the clean sweep, 5-0, and take home 2 full points for Uni? We'll see at the next event, the Hill Climb- Wednesday the 21st March.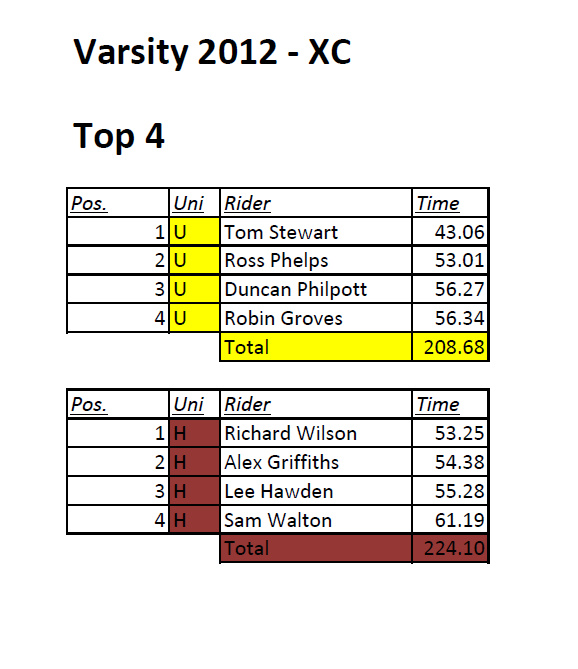 Lastly, just to say a big thanks to everyone that came, showed support for their Uni, and took part. A big turnout and a positive atmosphere makes these events a success. See you at the  Hill Climb!